Welcome!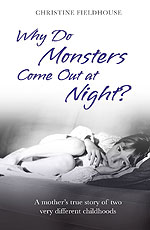 Christine Fieldhouse is a freelance journalist who has contributed features to the Mail on Sunday, Sunday Express magazine S, Daily Express, Breathe, World of Cruising, Daily Telegraph, Essentials, Prima, Best, Bella, Woman, Yours, the Midcounties Co-operative Members Magazine, Running Free and many others over the 30 years she has worked in journalism.
Brimming with fresh ideas and adept at interviewing and writing to brief and deadline, Christine covers health,fitness and well-being, travel, self-help, real life, parenting and case studies.
Tina Moran, former executive editor at the Daily Express, says: "Christine Fieldhouse has been writing features for the Women's pages of the Daily Express for several years. Her ideas are always original, topical and well thought out. Her copy is always delivered on time and in a clear, concise style that suits our pages. Just as importantly, Christine is a reliable, low-maintenance contributor which is a real bonus for us here in a busy national newspaper office."
Christine's book, an autobiography, Why Do Monsters Come Out At Night? is published by Hay House and is available now on Amazon. The French translation, Pourquoi est-ce que les monstres se montrent la nuit? has also been published.
Described as an "uplifting autobiographical story" in a review in the Scottish Daily Mail, Why Do Monsters Come Out At Night? is a frank, honest and inspiring memoir, a rollercoaster read which will have readers laughing and crying with every chapter.
Christine was a regular judge at the North East Press Awards and she has worked with children in schools, producing very entertaining autobiographies!
She lives in North Yorkshire with her husband, Ian Cross, also a journalist, their son Jack, who's 20, and Buddy, a disobedient Border Terrier.